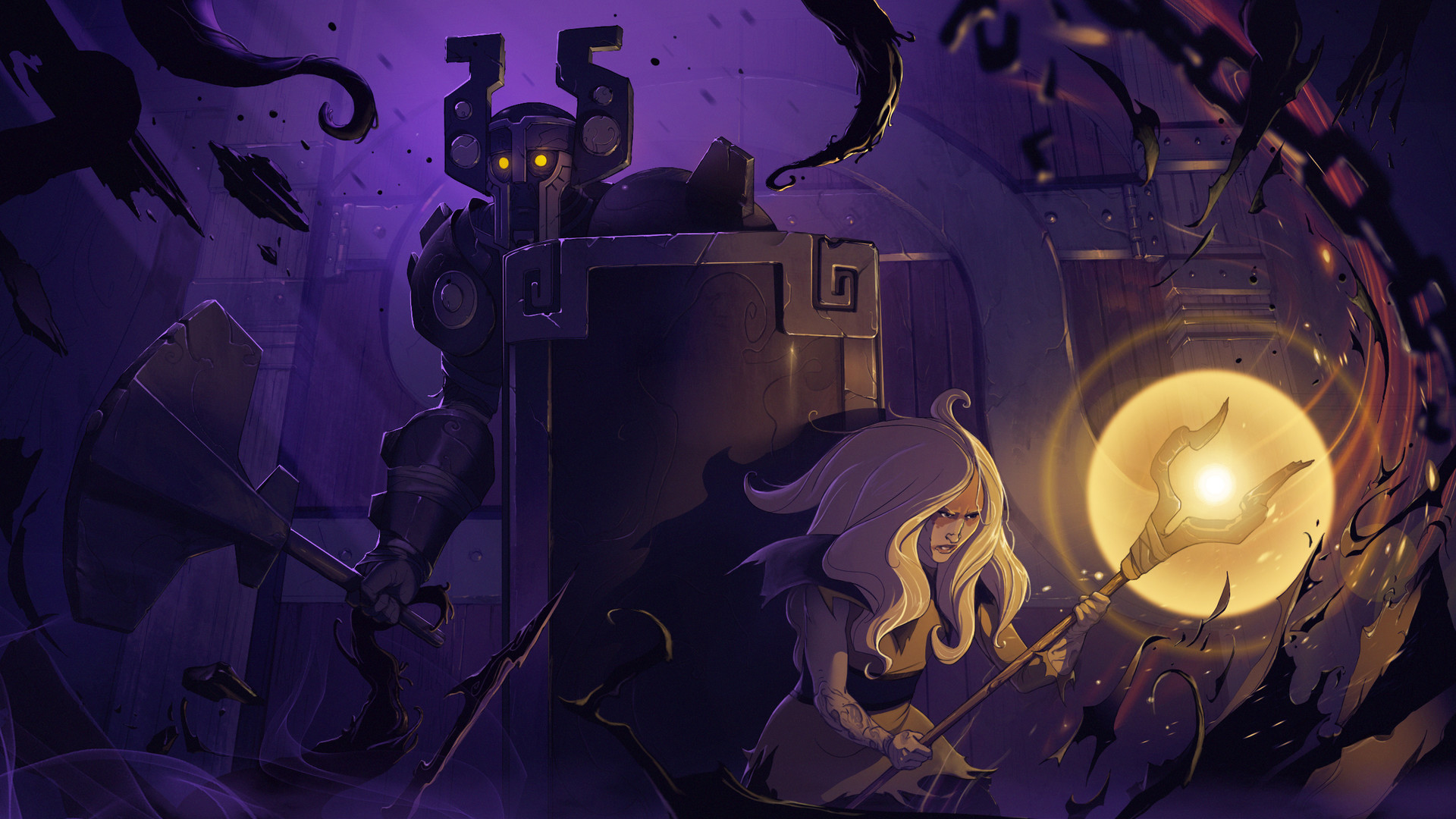 Several days ago, Stoic sent out acceptances for our recent open call for short stories. Five awesome tales were chosen for our upcoming anthology, and we're looking forward to working with the selected authors. These stories boast a wide variety of eras and locales, from the first and second great wars to the foundings of map landmarks. Our acceptances proudly include:
"The Silver Yox" by Alex J. Holt
"Haugr's Grin" by Alex T. Singer
"An Old Promise" by A.M. Russell
"Take This Axe" by Ivan Weis-Palacios
"The Caravan from Tistel" by Alex Chimienti
The anthology will be released in both ebook and print formats, but that's far from all. Longtime fanfiction writer Arren Roach will be joining the ensemble with an original tale starring Mogr. And our special guest is none other than Black Library author Evan Dicken with his new story "The Lies That Bind."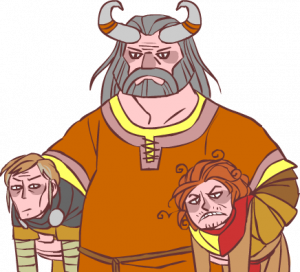 Art by fan "yokaiy"
The collection will also include "Stranded" and "What is Re-Told" by Banner Saga's Lead Writer Alex Thomas, as well as James Fadeley's Only Bjorulf Knows— classics that have never before been released in print. However, these two ne'er-do-wells are scheming something diabolical. Keep your eyes peeled for any last minute tricks they may scrape together before publication…
A parting note for all the other participants of our recent submission window. We encourage anyone interested in sharing their stories to take advantage of FanFiction.net. This long lived site has fantastic support for various documents and a great, supportive community of fellow writers. As of this post, there is not yet a Banner Saga category among the games. But if several stories are added, that could change very quickly.
Thanks again to everyone who submitted work. And know that only the game trilogy has ended. The Banner Saga is just getting started…